Now, a hair tie, or a pony tail holder and etc., is an item used to secure particularly long hair. The two common types of hair ties are the scrunchie and the elastic.
Hair ties are easy to carry around, easily blend into your hair and can be found almost everywhere! Ranging from small stores to even drug stores. Thus, they are the obvious choice. Scrunchies are also thought to be out of fashion, again, causing people to resort to hair ties. However, upon closer introspection, it can be reflected that the most obvious reason as to why scrunchies are superior is because they are comfortable. They don't weigh down your hair and cause headaches as a result. And let's face it, hair ties rip out your hair and cause further damage and breakage.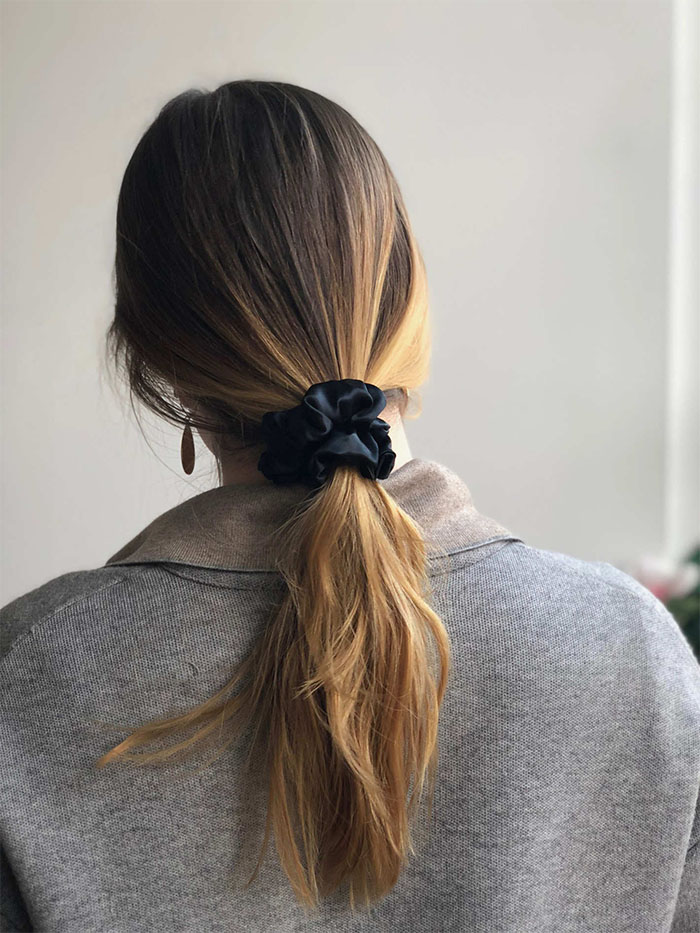 Additionally, hair ties are simply boring. Why on earth would you use a damaging, boring hair tie when you could use a soft and comfortable scrunchie? A scrunchie immediately also adds to the cute factor. Feel your pony tail is looking too boring and simple? Add a scrunchie around it. As simple as that. Moreover, they can be found in so many colors and patterns, thus, easily blending in with your outfit and accessorizing it perfectly!
In fact, I would recommend scrunchies especially for curly or very long and thick hair. The soft fabric allows for the hair to settle in perfectly and comfortably and does not tug at the roots. Therefore, the hairline is not pulled back and nor are the roots of the hair tugged backwards. Scrunchies can be found not only in a range of colors and patterns, as mentioned before, but also in a range of materials and fabrics. These materials range from velvet, to silk, to simple cloth and etc. Therefore, making it more beneficial for you based on your hair type. For example, a silk scrunchie may be especially good for curly hair as it reduces friction, thus, reducing frizz. There is an immense variety and range when looking for scrunchies which is bound to prove to be advantageous.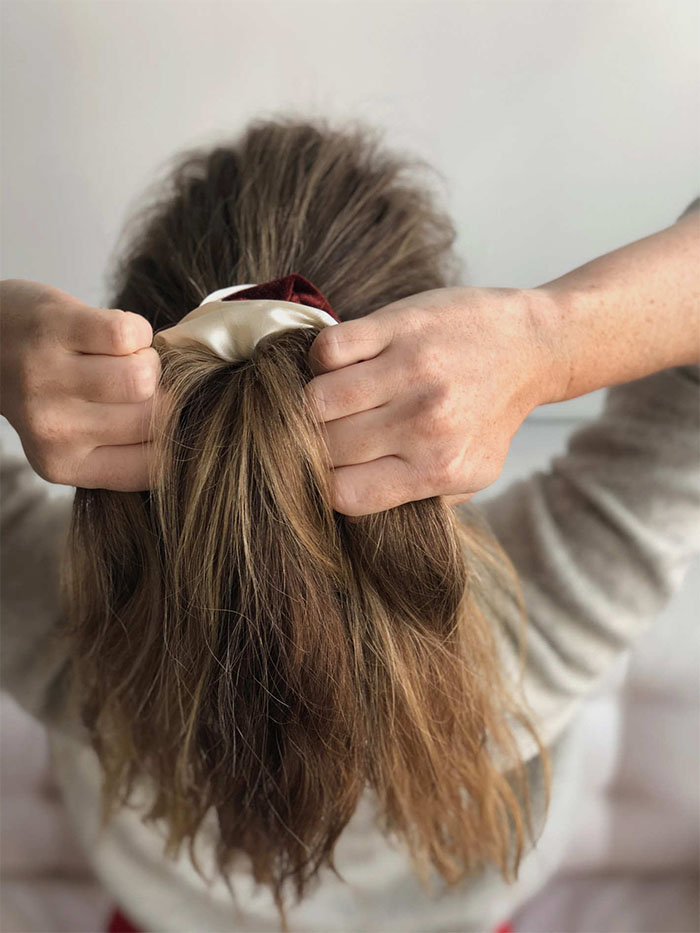 Moreover, you can style your hair in thousands of different ways with a scrunchie, producing an effect which other wise would not be achievable with a simple hair tie. If your bangs are annoying you but you also want to have a cute hair down moment, you can simply put your hair half up and half down using a scrunchie. Or give your pony tail a pop by tying a scrunchie around it. An instant increase in cute factor! On the whole, scrunchies are versatile, comfortable, cute and damage free! So toss away your hair ties and lead a srunchie lifestyle! In fact, your hair will thank you and you will feel the difference yourself!