To many, the term "business casual" might seem like an oxymoron. Yet, in a world where work environments continually evolve with the times, it's becoming a vital part of men's wardrobes. The balance between professional and laid-back styles doesn't have to be a nerve-wracking tightrope walk. With understanding and confidence, you can be at your best in both boardrooms and Friday night dinners without compromising comfort. This article will guide you through the art of making the right picks for mastering the subtleties of business casual fashion for men.
Understanding the Basics of Business Casual
In the broad spectrum of fashion, the business casual style strikes an equilibrium between formal and casual wear. Many make the mistake of thinking of business casual as dressing down from a business formal attire when it's about smartly blending the characteristics of both styles. This may include pieces like dress shirts without a tie, dark jeans, khakis, or casual blouses instead of formal suits.
It's essential to understand the key principle of business casual; it is a representation of your professionalism in a relaxed manner. Over-dressing can seem out of place in an informal setting, and under-dressing can undermine your professional image. So, ensure you strike a balance between formality and comfortability while embracing your individuality.
When it comes to getting your business casual ensemble right, getting inspiration from a reliable source can help you visualize and understand the concept better. Follow impactful influencers or platforms that specialize in business casual for men to gain insights and ideas.
1 – Choosing Well-Fitting Pants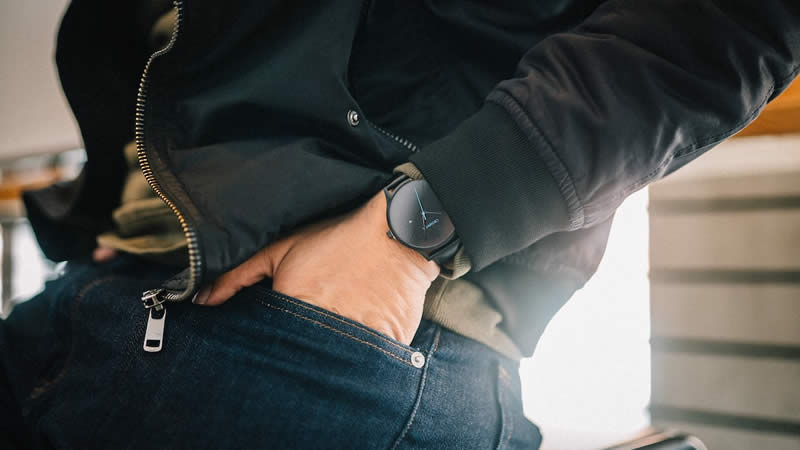 A crucial part of the business casual ensemble is the right pair of pants. Traditional business casual does not always mandate suit pants. You have broad room for experimentation with chinos, khakis, or even dark-washed denim without much distressing.
Choosing the right fit is essential for the perfect blend of comfort and style. Go for straight-cut or slim-fit designs that suit your body type and give a neat, streamlined look. Avoid overly tight or baggy pants that can disrupt the smart casual balance.
When it comes to colors, stick with neutrals like black, navy, or brown. Avoid flashy colors or prints. Instead of standing out because of a loud pattern on your pants, let your overall outfit tell a stylish tale of subtlety and suave sophistication.
2 – Mastering the Top Game
Selecting the right upper wear for business casual often seems like a daunting task with the plethora of options. Dress shirts without a tie, polos, sweaters, and even blazers can be good options depending on your workplace and the occasion.
While colors and patterns can offer room for creativity, it's not to go to extremes. Stick to lighter shades for shirts and dark colors for blazers or sweaters. Always remember that simple yet high-quality pieces that fit well can speak volumes about your sense of style.
It's about tasteful experimentation. Opt for prints and patterns like checks or stripes that aren't too loud and maintain the professional credibility of your outfit.
3 – Getting the Shoes and Accessories Right
No ensemble is complete without the right shoes and accessories. In the case of business casual, much like the outfits, it's about striking a balance. Oxford brogues, loafers, or a neat pair of sneakers can well complement your outfit. Keep in mind that the color of your shoes should match your belt if you wear one.
Accessories can be used minimally to uplift your overall look. Cufflinks, watches, or even pocket squares can add a hint of formality to your business casual outfit from RW & CO. However, stick to the mantra of "less is more" and ensure they do not steal attention from your whole outfit.
Remember, accessories can be a representation of your personality, so pick pieces that resonate with your personal style.
4 – Maintaining the Wardrobe Balance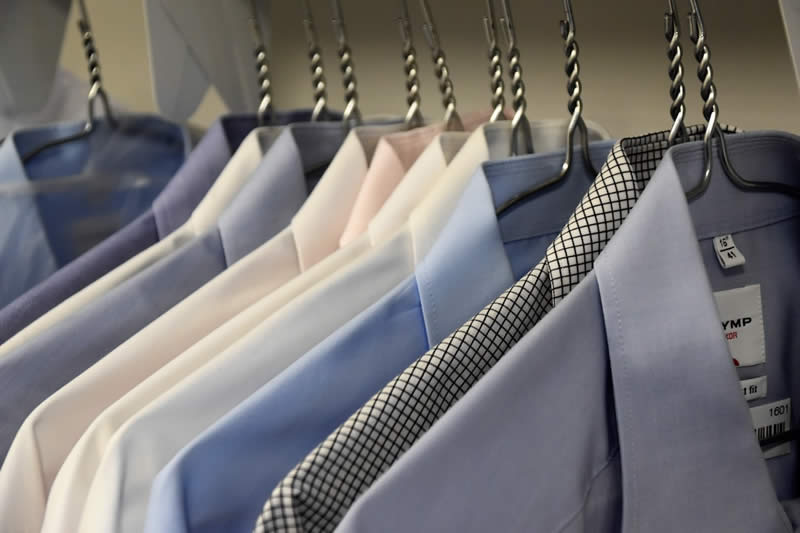 In the realm of business casual, maintaining a wardrobe balance is crucial. You do not want to lean too much toward either formal or casual. This balance comes from a variety of versatile pieces that you can mix and match for any occasion or setting.
Invest in high-quality basics. A well-fitted pair of chinos, a navy blazer, a versatile dress shirt, a nice pair of shoes, and a couple of accessories are a good start to balance your wardrobe. One or two statement pieces that add uniqueness to your style without overwhelming your look are also a worthy investment.
Also, regular wardrobe audits to keep track of what you have, understand what you need, and get rid of what you don't are vital for maintaining a balanced and effective wardrobe.
5 – Adapting to Changes in the Work Environment
As work environments are diversifying, the interpretation of business casual is also evolving. Remote working or coworking spaces tend to lean more towards the casual side. On the other hand, traditional office environments might still prefer the classic interpretation of business casual.
It's important to align your business casual attire with the environment you are in. While it's always taxing to overhaul your style for various environments, strategic pieces and clever combinations can help dress appropriately without compromising on your personal style or comfort.
Observing what your superiors are wearing or asking for a dress code guideline from your HR can be helpful in understanding the workplace vibe. Once understood, adapting to the work environment becomes natural while maintaining your style ideology intact.
Evolve Your Style With Confidence
The business casual look is intended to showcase your personality in a professional setting with comfort. Your confidence is the essential accessory to amplify your outlook. Like every new skill, mastering the art of business casual will take time. Accept fashion missteps as a part of the learning journey. As you understand what works for you better, your confidence will automatically instill itself in your style.
When it comes to self-confidence, men often face their own unique set of challenges. Society places immense pressure on men to be strong, stoic, and successful in every avenue of life. However, developing a strong sense of self-esteem and self-respect is crucial for navigating the complexities of the modern world.
Taking care of your physical, mental, and emotional well-being is the foundation for building self-confidence. Engage in regular exercise, maintain a balanced diet, and get enough rest to keep your body and mind in optimal condition. Moreover, prioritize activities that bring you joy and fulfillment, whether it's pursuing a hobby, spending time with loved ones, or simply relaxing alone. By nurturing yourself, you will strengthen your self-esteem and project a more confident persona to the world.
Another key aspect of developing self-confidence is challenging your comfort zone. Often, fears and insecurities can hold men back from reaching their full potential. It is important to identify these limiting beliefs and face them head-on. Push yourself to take calculated risks and embrace new experiences, whether it's speaking in public, taking on new responsibilities at work, or trying a new hobby. Stepping outside of your comfort zone, even in small steps, will gradually boost your self-confidence and expand your belief in your abilities.
Altogether, business casual fashion for men is all about striking the perfect balance between comfort and professionalism, without compromising on personal style. Observing, understanding, experimenting, and evolving with confidence are the keys to mastering this subtle yet impactful style. By following these tips, you'll be able to navigate the evolving world of business casual with ease.