Every groom dreams of looking his absolute best on his wedding day. From regal attire to the finest accessories, every detail contributes to creating a memorable and dashing appearance. To help grooms achieve their desired look, we present the ultimate wedding package for men: a delightful combination of traditional and contemporary elements that includes the iconic sherwani, the prince coat, the embellished waistcoat, the classic kurta, the elegant turban, and the sophisticated khussa shoes.
Sherwani: Fit for Royalty
The sherwani is a quintessential part of a groom's ensemble, exuding elegance and grandeur. This regal garment is characterized by its long length, intricate embroidery, and opulent embellishments. Crafted from luxurious fabrics like silk, brocade, or velvet, the sherwani adds an aura of sophistication to the groom's attire. Choose colors that complement the wedding theme and personal styles, such as rich jewel tones or classic ivory and gold combinations. When paired with matching bottoms, like churidar pants or a contrasting dhoti, the sherwani creates a truly majestic look.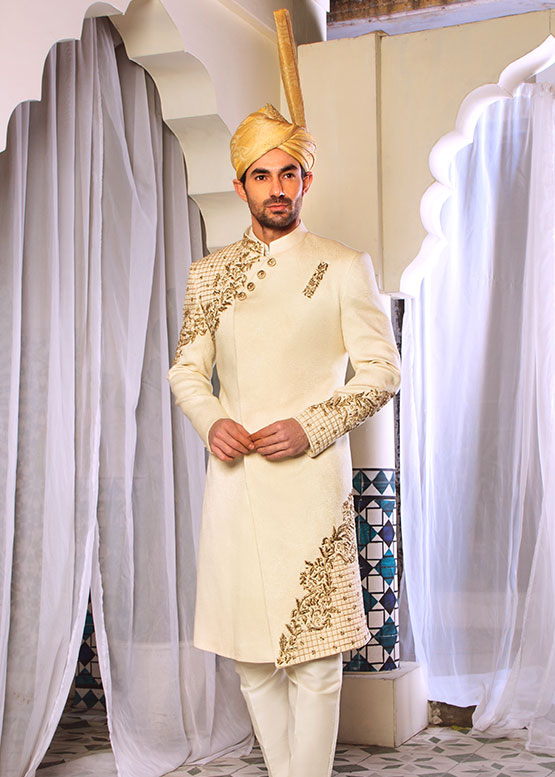 Want to Buy this Sherwani BUY NOW
Prince Coat: A Touch of Glamour
To add a touch of glamour to the groom's ensemble, the prince coat is an ideal choice. This stylish garment combines the elegance of a traditional with the charm of a coat. It can be worn over a kurta or a formal shirt, paired with trousers or shalwar kameez. The prince coat is an excellent option for grooms who desire a blend of tradition and contemporary style.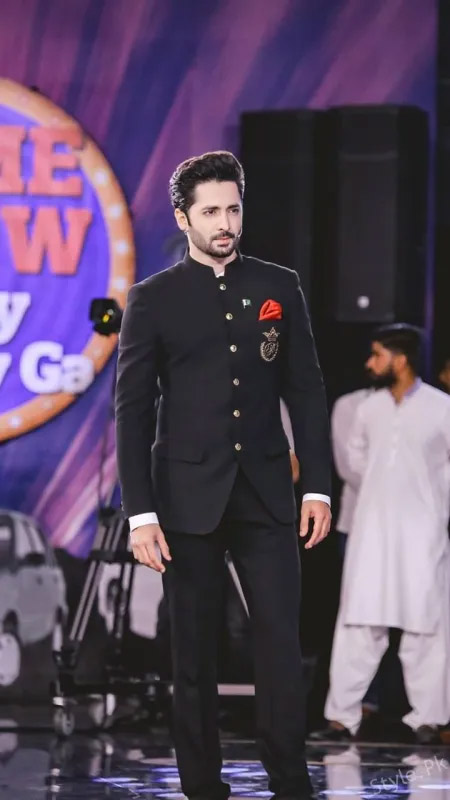 Want to Buy this Prince Coat BUY NOW
Waistcoat – Vibrant and Eye-catching
During mehndi functions, the groom's attire is typically vibrant and eye-catching, and the waistcoat plays a significant role in achieving that look. It allows the groom to showcase his personal style and incorporate the theme of the event into his outfit. The waistcoat can be customized to match the color palette of the mehndi décor, with bold and lively shades such as bright yellows, oranges, pinks, or greens.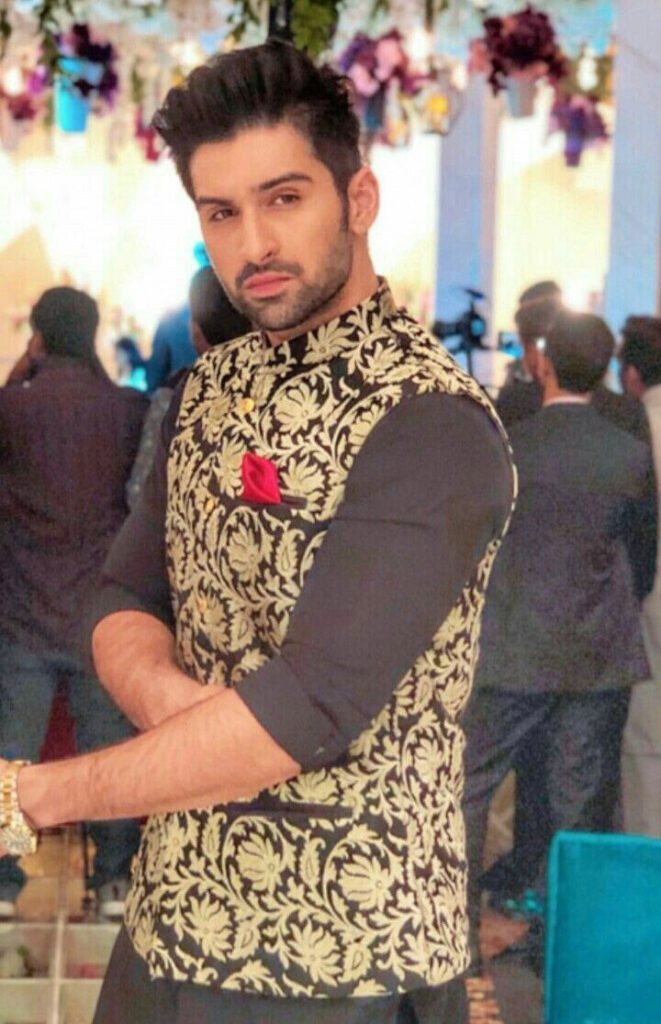 Want to Buy this Waistcoat BUY NOW
It is typically worn with straight trousers or shalwar kameez, completing the traditional yet contemporary look.
Kurta: Timeless Sophistication
For grooms who prefer a more traditional yet understated look, the kurta is a classic choice. The kurta is a versatile garment that can be tailored to reflect personal style and regional traditions. Choose from a variety of fabrics, such as silk, cotton, or linen, depending on the climate and desired level of formality. Embroidery, embellishments, or handcrafted details can be added to enhance the sophistication of the ensemble. Pair the kurta with churidar pants or straight trousers for a polished and refined appearance.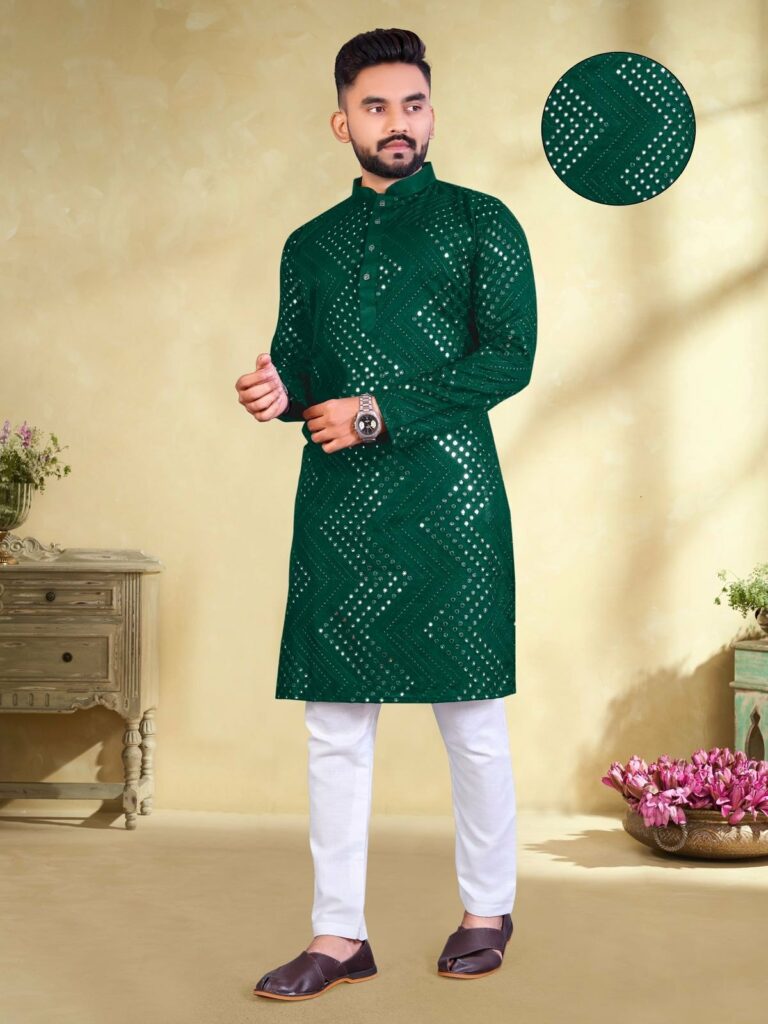 Want to Buy this Kurta BUY NOW
Turban: A Symbol of Heritage
A turban adds a touch of grace and cultural significance to the groom's attire. It symbolizes tradition, respect, and honor. The turban can be matched to the color scheme of the wedding or chosen in a contrasting hue to make a bold statement. It is usually crafted from richly textured fabrics like silk or brocade and can be embellished with jewels, brooches, or feathers. A well-tied and intricately styled turban completes the groom's look, adding an element of pride and dignity.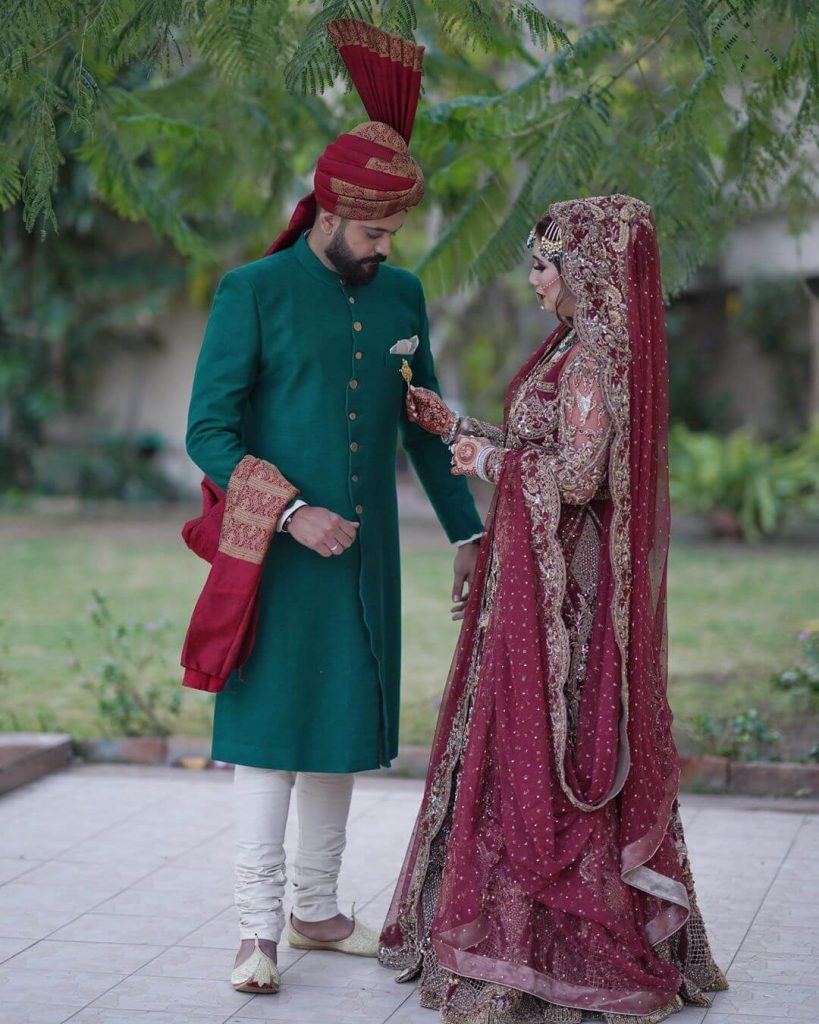 Want to Buy this Turban BUY NOW
Khussa: Elegant Footwear
To complete the wedding ensemble, the groom can adorn his feet with a pair of sophisticated khussa shoes. Khussas are traditional Indian footwear known for their intricately embroidered designs and comfortable fit. These handcrafted shoes are available in various colors, styles, and embellishments, making it easy to find a pair that perfectly complements the groom's outfit. Khussas add a touch of refinement and cultural authenticity to the overall look, ensuring that the groom steps into his new journey in style.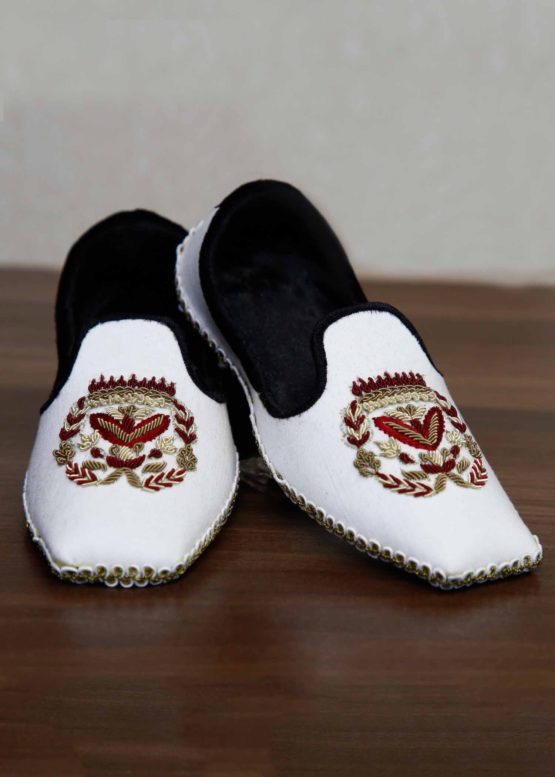 Want to Buy this Khussa BUY NOW
As a groom, the wedding day holds immense significance, and every detail matters. By opting for this complete wedding package for men, including the majestic sherwani, prince coat waistcoat, classic kurta, elegant turban, and sophisticated khussa shoes, grooms can achieve a truly memorable and distinguished look on their special day.