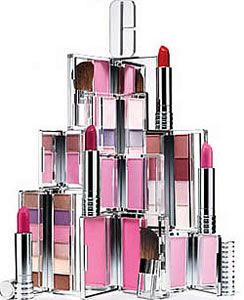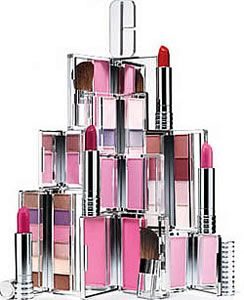 Every day you wake up and start the same routine and the ending goal is to be attractive - maybe more attractive than yesterday
Every day you wake up and start the same routine and the ending goal is to be attractive - maybe more attractive than yesterday. Maybe you put on some mascara; maybe some gloss and some blush and look exactly the same as you do daily. Every now and then, it's time for a cosmetics revamp to keep your look fresh and modern. This season makeup is bold and dramatic. Here's our tried and tested picks to add some critically sexy colors to your look
Wet/Dry Eyeshadow:
Try Bourjois wet and dry eye shadows. Watch what a little water will do for that nock 'em-dead look.
Glitter Eyeshadow:
Try some powder eye shadows from Manic Panic. These richly pleasing long-wearing eye shadows are packed with pigment and micro glitter. Buy single colors or paint box palettes.
Coloured Eyelash Mascara:
Be daring and try some Stargazer Mascara. A range of colors are available. Colors like turquoise, violet, red, white, blue, and pink. If you just want a hint of color on the lashes, apply it just on the tips.
3D Mascara:
Have you seen the latest mascara from Revlon? It's called 3D Extreme and will give your lashes extreme fullness. If drama is what you want, you'll get it-as well as curvier, visibly longer lashes. It doesn't cake or flake and comes in waterproof too.
Mood Swing Lip Gloss:
This ought to change your mood. Too Faced carries a 'mood swing' lip-gloss with a secret blend of oils and extracts help keep your lips smooth & sinuous, revived, and protected from the sun. I'm sure you remember those 'mood rings' of the 90s that always stayed the same murky color but don't bother- your lips will look anything but gloomy.
Sooth and Shine Lipstick:
Face atelier's lipsticks feel and look so good. They will sooth your lips and make them shine. They contain antioxidants, essential oils, and provide sun shield.