Everyone desires perfect locks, but it is one thing that is usually very hard to get. We buy all the expensive stuff, and book appointments for therapies, but all in vain. Those chemical-rich shampoos, conditioners, and treatments do more harm than good. Also, even their effect is temporary.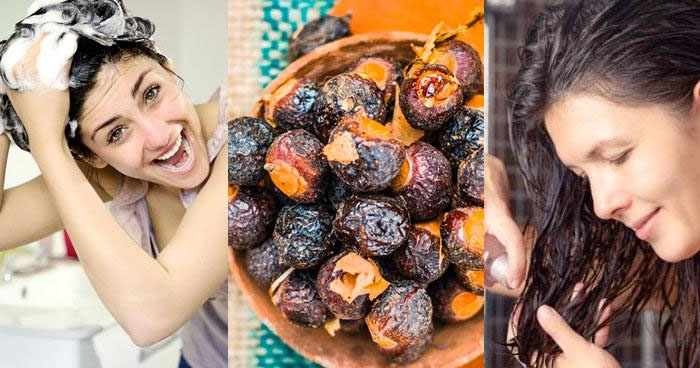 Well in such a case, the best way is to go natural. And what better than using soap nut (reetha) to make your hair healthier, shinier, and stronger than ever? Yes, soap nut or reetha is a common name that one can find at the back of a shampoo and a conditioner bottle, but those too come with other chemicals.
So, here we give you some natural ways to make reetha and reetha powder a part of your hair care regime.
#1. Reetha for making shampoo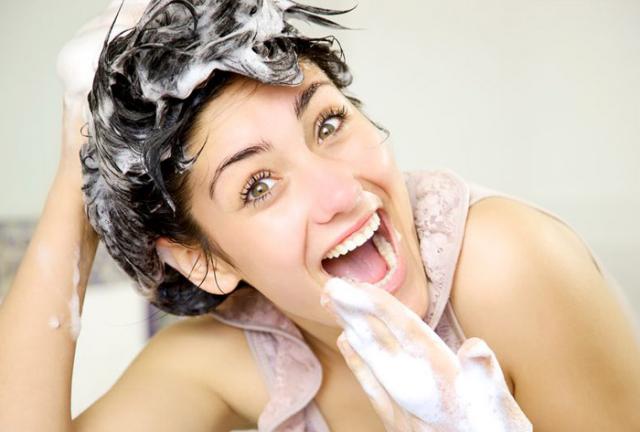 Making shampoo with natural products has been in the history of India. However, since our hectic schedule does not provide us with enough time now, we have started to rely on shampoos that are laden with chemicals. That shampoo bottle surely saves our time but causes great damage to our scalp and hair.
So to save your hair from further damage, here is a simple shampoo recipe for you:
Boil a few soap nuts along with amla and shikhakai in water for 30-40 minutes, and mash the ingredients.
Let it soak overnight.
Strain the mixture in the morning.
Use the liquid as your shampoo.
Note: Natural shampoos do not create much lather!
Benefits Of Reetha Shampoo: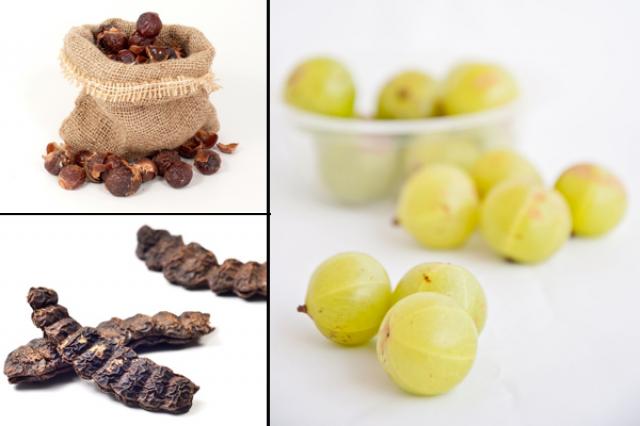 Fights dandruff and hair fall.
Provides relief from the itchy scalp.
Has antiseptic and antibacterial qualities.
Maintains the pH level of the scalp.
Prevents breakage of the cuticles.
#2. Reetha for making conditioner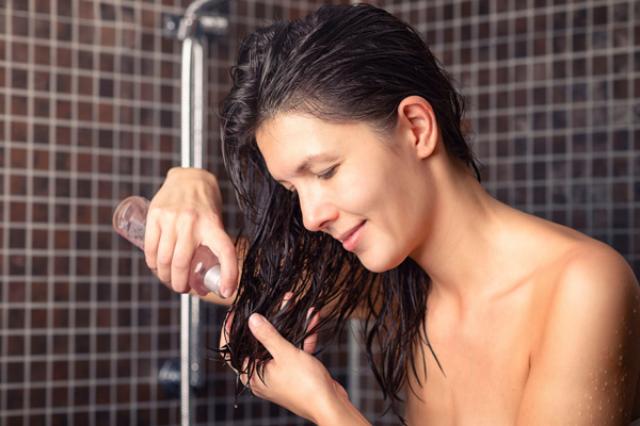 With too much pollution and humidity in the environment, using a hair conditioner becomes a must. Most people experience hair fall when they use those market-bought SLS (sodium lauryl sulfate) and paraben-rich conditioners. But then, what to do? One cannot let those locks turn all frizzy!
Well, if you too face this problem, here is what you can do. Make this simple and super-effective conditioner using reetha:
Soak reetha powder overnight and simmer in the morning.
Strain the mixture and your conditioner is ready to use!
Benefits Of Reetha Conditioner: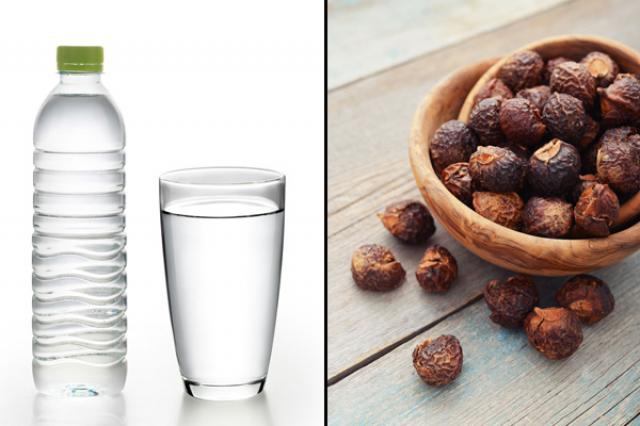 Provides natural shine and lustre.
Since it is chemical-free, it does not cause hair fall like the market-based conditioners.
Prevents your hair from frizzing.
#3. Reetha for making the hair mask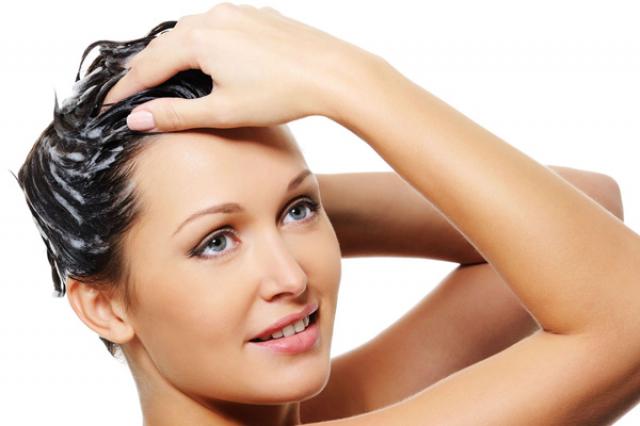 We all have those days when our strands seem dull and brittle. Well, the best solution for this condition is to apply a hair mask. And don't you worry, you need not spend a lot of money on that! Try this simple homemade reetha hair mask for gorgeous hair in no time:
Repeat the above procedure with dry amla and mix the two.
Now, add some sun-dried hibiscus leaves and yoghurt to this mix. In case you have an oily scalp, add multani mitti (fuller's earth) to the same bowl.
Mash all the ingredients and keep the mix aside for overnight.
Strain the mixture in the morning.
Massage the mix into your hair and roots and let it sit for an hour.
Boil reetha in water till it softens and mash it after removing the water.
Finally, wash it off with your reetha shampoo.
Benefits Of Reetha Hair Mask: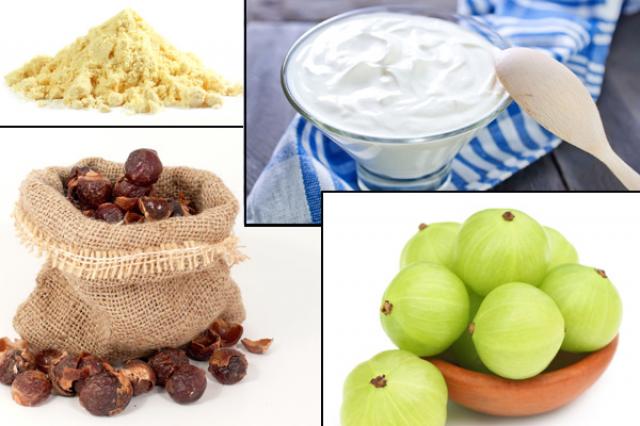 It increases the thickness of hair.
Makes them soft and shiny.
Improves the texture of hair.
Exfoliates the scalp.
Is soothing for your head.
Nature has an answer to every problem and reetha definitely is a solution for healthy hair. So girls, just stop complaining about your unhealthy locks and better pamper them with these super-easy yet effective reetha therapies!