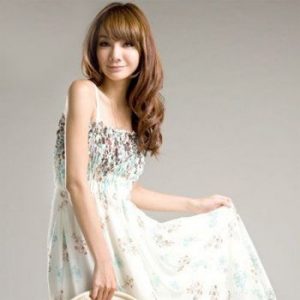 Chiffon dresses are the perfect blend of color, style, grace and beauty. Chiffon dresses are the first choice for Pakistani dresses this spring.
Spring is around the corner and it is the time for shopping
spring dresses
. Spring denotes colors, so colors are the theme for spring dresses this year too. So take appointments from your tailors and book them to sew your spring dresses, start selecting the designs for your
Pakistani dresses
from look books to fill your wardrobe with perfect mix of style and grace.
This year the brands of Pakistani dresses have increased to a greater number with very prominent names offering spring dresses. Also a number of brands with ready-made Pakistani dresses are working such wonders that they cannot be missed too.Managing your budget to grasp the splendor of each type of spring dresses this spring has become more important.
Chiffon dresses
are the perfect blend of color, style, grace and beauty. Chiffon dresses are the first choice for Pakistani dresses this spring. A variety of colored chiffon dresses available in the market depict the colors of spring and are therefore the best
Pakistani dresses
to wear this spring. Digitally printed chiffon dresses in long lengths are a trend this spring. A number of
famous brands
of Pakistani dresses are offering chiffon collection of spring dresses this year. Some of the brands offering these chiffon dresses include
Gul Ahmed
,
Al-Karam
,
Kayseria
etc.
Gul Ahmed's chiffon collection 2012 has an exclusive variety of digitally printed high quality chiffon fabric for Pakistani dresses. They have used a variet of chiffons namely
Fluer De Chiffo
n,
Broche De Chiffon
,
La Chiffon
,
La Chiffon Shimmer
,
Premium Embroidered Chiffon
to offer an excellent quality of chiffon dresses.
Al-Karam
has introduced
Chic Chiffon collection 2012
this year with appealing colors.
Kayseria
is offering chiffon dresses too and a unique point is that Kayseria is offering five piece chiffon sarees to wear this spring. Now you have a choice to add a perfect chiffon saree to your wardrobe collection of spring dresses. So do not miss the chance and pick one saree at least to add variety to your wardrobe.

Embroidered chiffon is also a trend this summer in Pakistani dresses and many brands of Pakistani dresses offering these too but digitally printed chiffon dresses are going to be the prominent fashion this year. These Chiffon dresses are not only trendy but are very comfortable too keeping in view the climate of Pakistan. So plan a trip to market for shopping Pakistani dresses now as this the perfect time to buy spring dresses to be the first one in fashion this year and do not forget to buy chiffon dresses!