Winter means to fight against dry skin and we should maintain our skin a lot. Scrubbing is very important during winter and we need to hydrate our skin as well. Today, I am going to share an easy recipe for a face scrub that will help to exfoliate dry dead skin cells, and also provides rich hydration to it. Now, let's get into the details.
Ingredients:
Rice Powder: Rice powder has a very soft texture which helps to exfoliate the skin well, and also remove excess oil from the face. It smoothly removes all the dryness and makes skin polished. It acts as an anti-acne agent too. It can control oil and helps to reduce acne. Rice powder is very effective to tighten up skin pores and reducing fine lines. It acts as a great moisturizer too. It can brighten up dull and dark skin tones too.
Cocoa Powder: Cocoa powder can deeply repair the skin. It makes skin soft and hides all dryness. It also prevents sun damage. Chocolate reduces the signs of aging and prevents wrinkles. The antioxidant properties of cocoa make skin glowing and healthy.
Honey: Honey is naturally antibacterial, so it's great for acne treatment. It is full of antioxidants; it is great for anti-aging. It is extremely moisturizing and soothing, so it helps to provide a radiant glow. Honey is clarifying because it opens up the pores and cleanses them.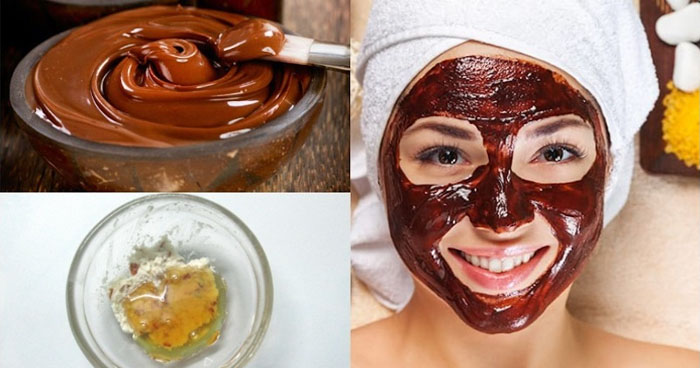 Almond: Almonds contain Vitamin E. As we all know, Vitamin E is great for the skin. Almonds work as a good moisturizer and make the skin very smooth. It contains natural whitening properties too. It can give hydrated fresh skin within a few days.
Procedure:
1. First, I have to make a fine paste of almonds. Then, take the paste of almonds into a bowl.
2. Next, add 1 spoon of honey to it and mix them well.
3. For rice, you can buy rice powder or can make it at home as well. Now, add 1 tablespoon of rice powder.
4. Also add 1 tablespoon of cocoa powder to the bowl and combine all the ingredients well5. Once you get a medium smooth consistency, you are done with the scrub and apply it to your face. Gentle massage the scrub and exfoliate your skin deeply with it. After that wash it off with water normally.
Benefit:
This scrub is very gentle for the skin and deeply exfoliates my face without any sensitivity. It has smooth scrubbing particles that are good for all skin types and it is very effective in removing dead dry skin cells. It is also effective on blackheads. It makes my skin softer, smoother, and healthier as well. The other ingredients add deep hydration to the skin and keep it soft throughout the day.
The scrub is really good for winter that helps to fight against dryness too and if I prefer to keep it as a mask, it helps to heal the skin texture. Apart from the hydration, it does provide a nice clean glow to the skin that removes the dullness from it. I absolutely love this facial scrub and you should try it too. Hope you like this easy DIY recipe.