The pursuit of the perfect suit is an eternal quest for men who value style, sophistication, and that touch of sartorial elegance. While off-the-rack suits offer convenience, there's something truly special about a bespoke suit that's tailored to your unique body shape and personal taste. Investing in a bespoke suit means investing in quality craftsmanship and a garment that oozes confidence. But how do you choose the right bespoke suit? In this article, we'll be your guide, helping you navigate the process of finding the perfect suit that will make you look and feel amazing.
Step 1: Discover a Reputable Tailor
To kickstart your journey to the ideal bespoke suit, you need to find a tailor who's worthy of your trust. Look for tailors known for their craftsmanship and meticulous attention to detail. Seek recommendations from friends, family, or colleagues who have had excellent experiences with bespoke tailoring. Remember, a skilled tailor is a key to achieving a suit that fits you flawlessly and brings your vision to life.
Step 2: Embrace Your Body Type
Everybody is unique, and a bespoke suit is designed to enhance your best features while complementing your physique. Whether you have a slender frame, an athletic build, or a more robust physique, a skilled tailor will take precise measurements and make adjustments for a flattering fit. Understanding your body type will also help guide your decisions regarding lapel width, jacket length, and trouser style.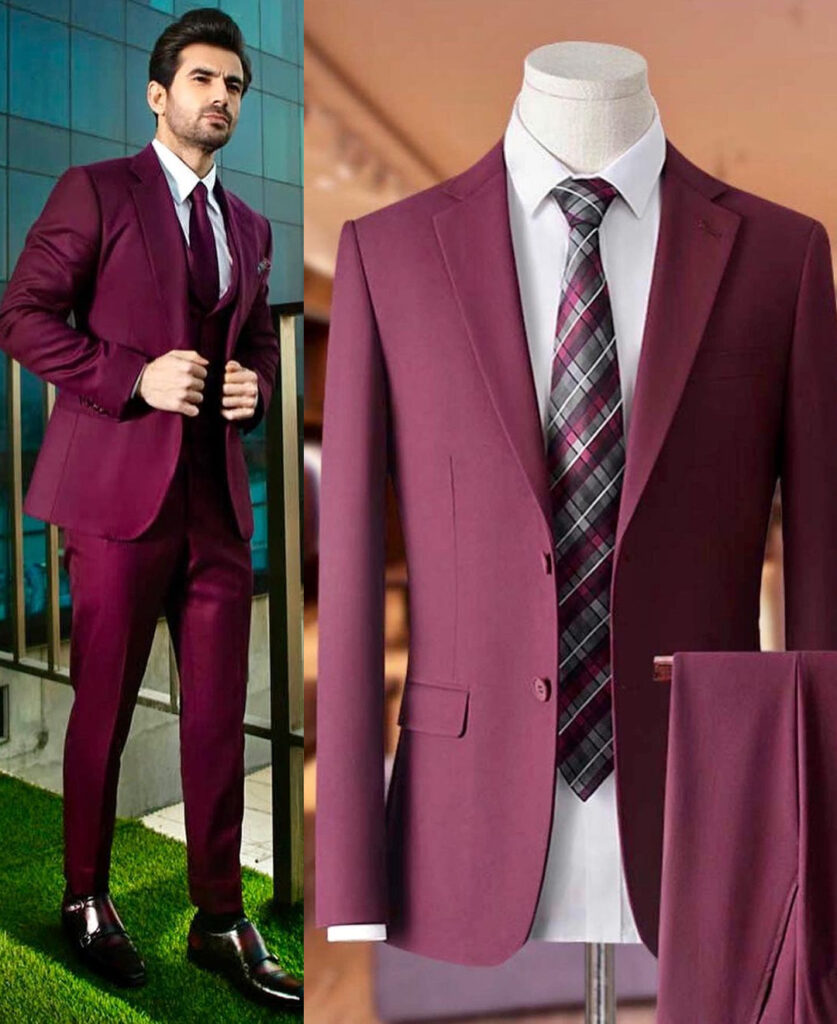 Step 3: Choose Fabrics with Finesse
The fabric you select for your bespoke suit plays a vital role in its overall look, comfort, and durability. Consider the occasion, climate, and your personal preferences when choosing a fabric. Wool is a popular choice due to its versatility, breathability, and resilience. For warmer climates or special occasions, lightweight options like linen or cotton may be more suitable. Experiment with different fabrics and consult with your tailor to strike the perfect balance between style and practicality.
Step 4: Customize with Style
Bespoke tailoring allows you to personalize every aspect of your suit, injecting your personality and desired look. Take the time to explore different options and consider what resonates with you. Choose between notch, peak, or shawl lapels and decide whether you prefer single-breasted or double-breasted jackets. Customization extends to pocket styles, lining materials, and even monogramming. These details contribute to the uniqueness and individuality of your bespoke suit.
Step 5: Embrace Timeless Versatility
While fashion trends may come and go, a bespoke suit is an investment meant to stand the test of time. Opt for classic designs and timeless colors that can be worn for various occasions and won't quickly go out of style. Navy, charcoal gray, and medium shades of blue are versatile options that can be dressed up or down. Additionally, choose a suit that allows for alterations, ensuring its longevity in case your body shape changes over time.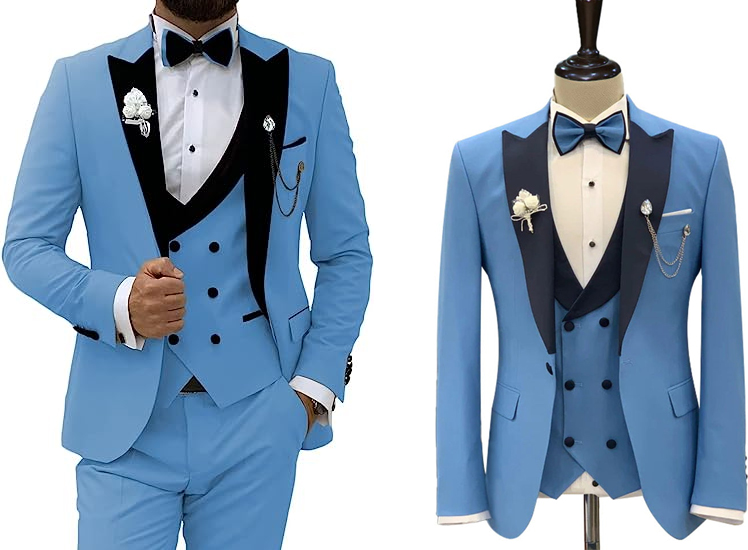 Step 6: Patience and Fittings
Creating the perfect bespoke suit requires time and patience. Be prepared for multiple fittings to ensure the suit is crafted to your exact measurements and preferences. Remember, open communication with your tailor is crucial throughout the process to address any concerns or adjustments needed along the way.
In conclusion, choosing the right bespoke suit is a journey that requires attention to detail, an understanding of your body type, and collaboration with a skilled tailor. Every step, from the initial measurements to the final fitting, contributes to creating a suit that reflects your style and boosts your confidence. By considering factors such as fit, fabric, style details, and versatility, and allowing ample time for the process, you can be certain that your bespoke suit will be a timeless masterpiece.
And if you thoughtfully pondering your search for the perfect bespoke suit, we highly recommend considering Andre Emilio. They stand out as a top choice in the world of bespoke suiting. Not only do they offer exceptional fabric quality and timely delivery, but their design team is also known for their professionalism and friendliness. With Andre Emilio, you can expect a personalized experience that ensures your satisfaction. Get ready to step into a suit that will make you feel like a million bucks because it's meticulously crafted just for you.
So why wait? Embark on this exciting journey of finding your dream bespoke suit, and let Andre Emilio be your trusted companion along the way. Prepare to look and feel your absolute best in a suit that embodies your unique style. Don't settle for anything less than perfection when it comes to your sartorial elegance. Let Andre Emilio help you shine with confidence and make a lasting impression wherever you go.
Website: https://andreemilio.com/
Instagram: https://www.instagram.com/andreemilio.official/