Well, don't fret, we have a few hacks that you can use to make them look voluminous and stylish.
Are you tired of those fine thin hairs? Do you feel un confident because of those skinny looking hair of yours?
Do you find the need to use extensions in your hair to add up a little volume to them?
Well, don't fret, we have a few hacks that you can use to make them look voluminous and stylish. There are numerous products present in the market that help you get the desired look for your hair. With time passing by, your hair trends to lose their original quality because of using harsh chemical infused products or experimenting different styles on them.
15 Easy Tips for Thin Hair
Here are 15 such styling ideas that you can use on your hair to add volume and thickness to them.
1. START WITH A GOOD VOLUME SPRAY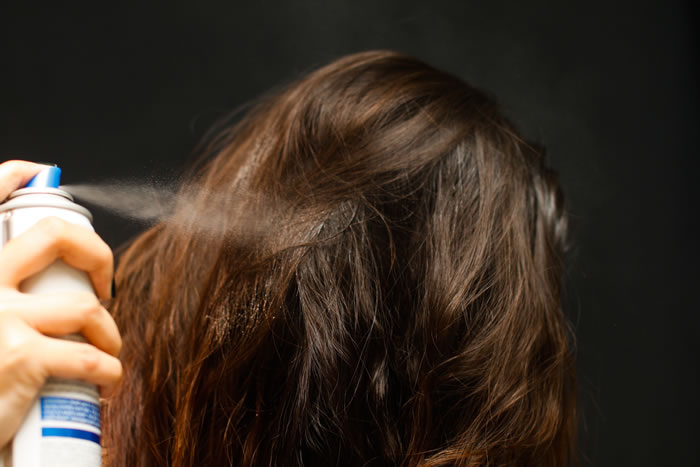 Always! Always! Always carry the volume spray bottle with you, that works best for your hair. Begin styling your hair with the volume spray and then make the hairstyle of your choice.
2. AVOID ROOTS WHILE CONDITIONING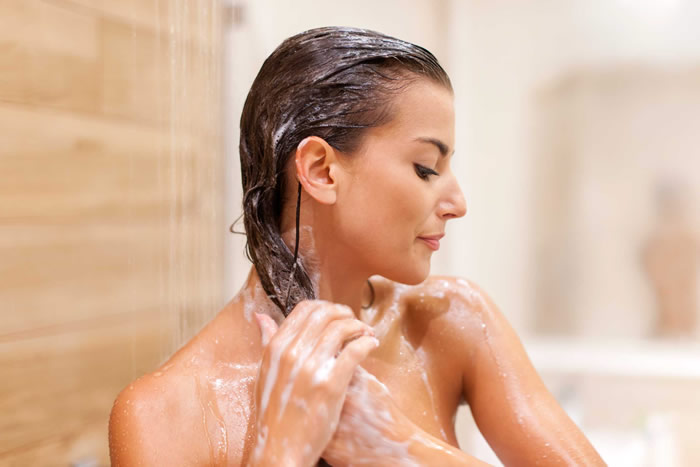 While applying conditioner after the shampoo is necessary and leaves you with softer and shiny hair, it can also be harmful to your hair as well. Applying the conditioner on the roots make them greasy and sticky, so you must apply the conditioner only on the 3/4th part of your hair. It is important to rinse the conditioner very thoroughly as it may damage the quality of the hair if the traces are left.
3. USE DRY SHAMPOO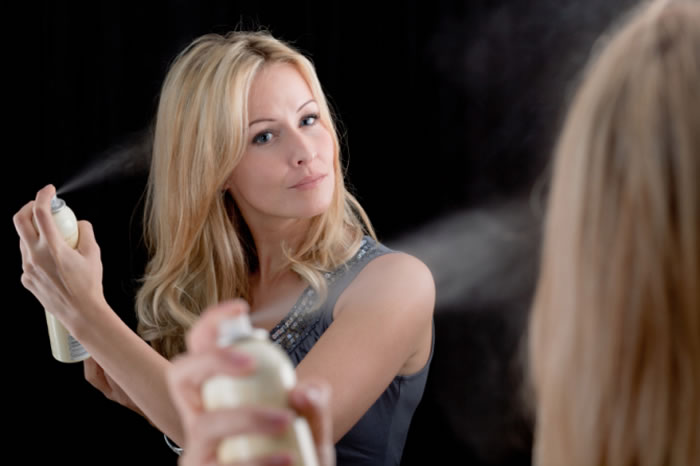 Using dry shampoo gives a fine texture to your hair and lifts them for a voluminous look. In case, your dry shampoo is out of stock, you may also use baby powder for once or twice.
4. TEASING CAN GIVE AN INSTANT LIFT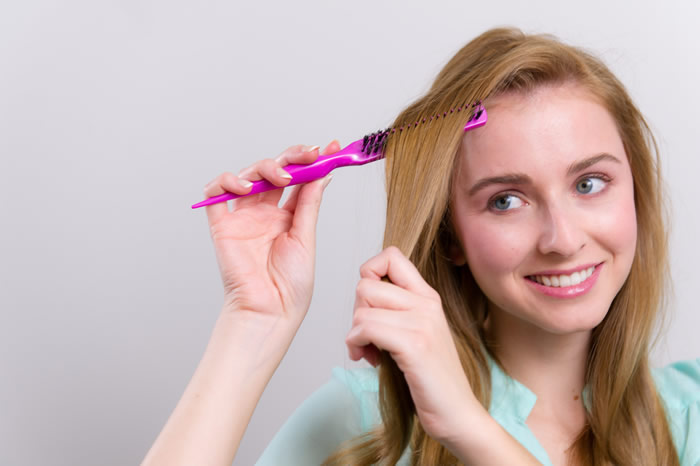 It is indeed the best way to add volume to your hair. Dividing your hair into sections and then teasing them in backward direction will add instant volume to your hair. Don't forget to set with volume spray for a better and longer staying look.
5. CUT IT SHORT
Having fine hair is a problem and a shameful experience in itself, and if your hair is long and straight then nothing could be worse than that. Although we know that no matter how bad they are you love your long hair, but it is recommended to cut them down from medium to short length, for a voluminous and bouncy look.
6. APPLY MOUSSE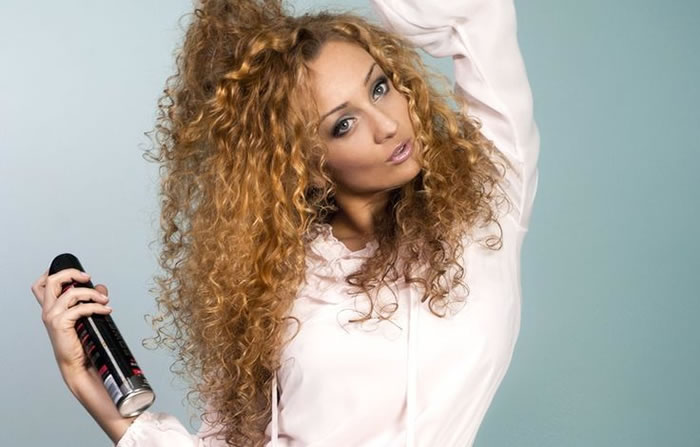 Apply mousse over the damp hair and then comb them from mid-length to tip for an instant thick and volume added look.
7. GET LOW LIGHTS AND HIGHLIGHTS
Getting highlights on the base hair color and low lights on the highlighted strands with make it visually voluminous and stylish.
8. GO FOR THE REGULAR TRIMMINGS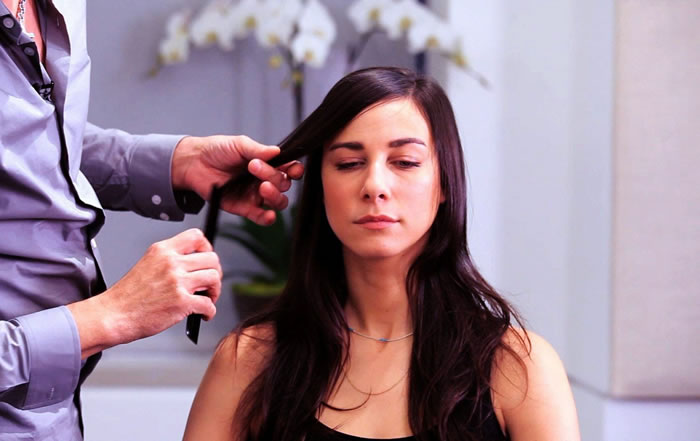 Trimming helps maintain the texture and shape of your hair and also prevents the split ends. So, regular trims will help you maintain the present quality at a static level.
9. GET WAVES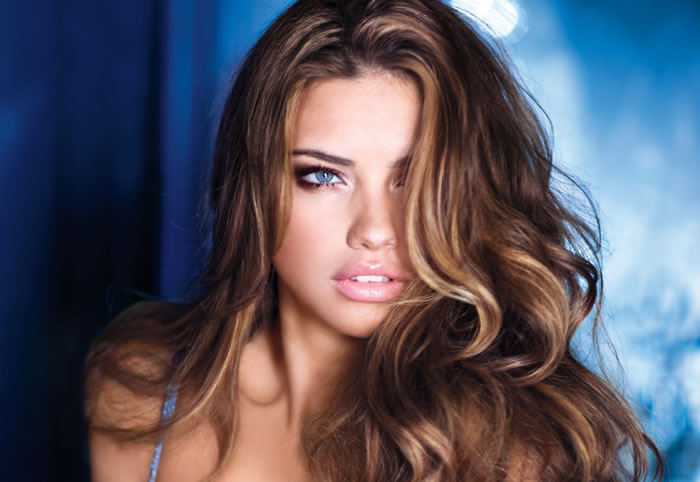 Layers lighten up the hair and don't weigh them down like long hairs do, so getting layered cut will make your hair look bouncy and wavy which will add up the volume to them.
10. BLOW DRY IN THE OPPOSITE DIRECTION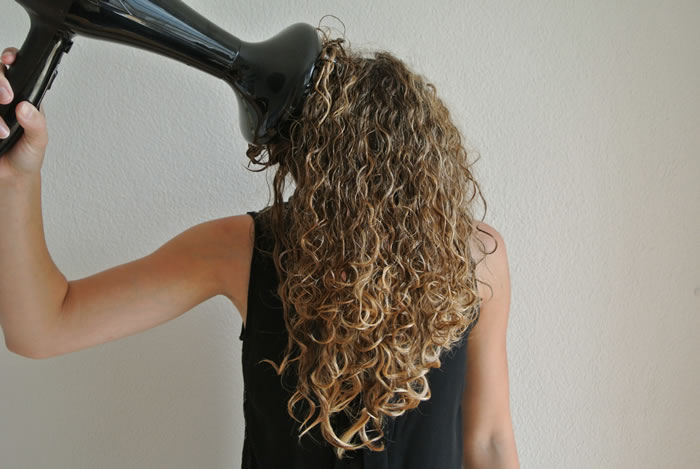 Blow drying your hair affect its quality but add frizz and thickness to them as well. After washing, flip your hair upside down and then blow dry from underneath. This trick will instantly add thickness or volume to your hair and will last all day long.
11. GET A GLAZE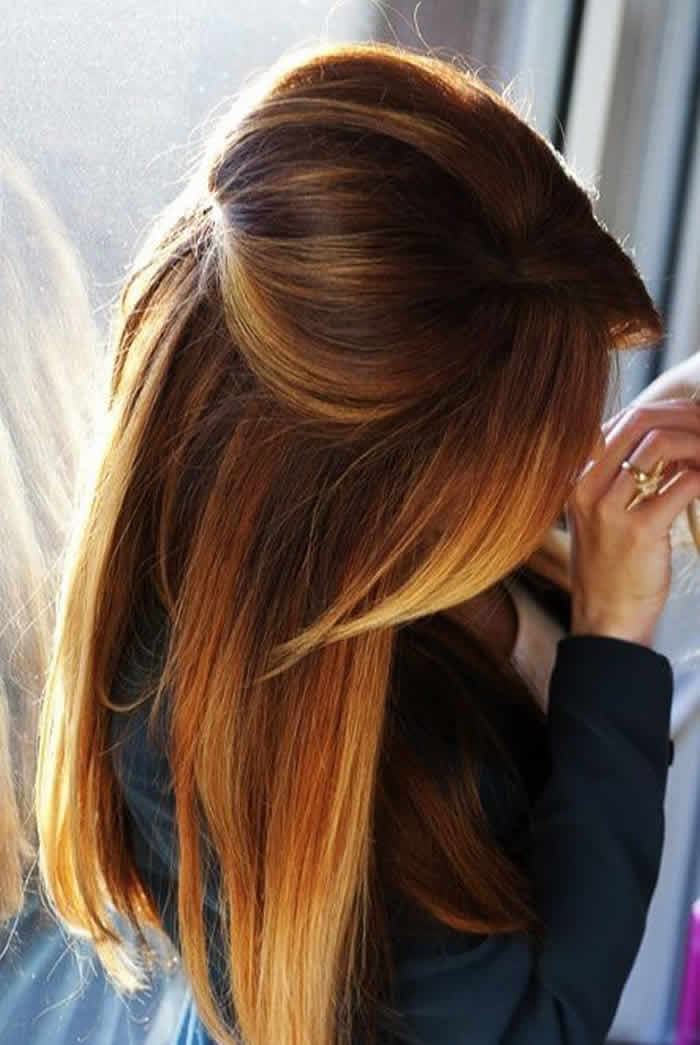 Getting a glaze in each strand of your hair actually increases its diameter and it is important to get it done from a professional otherwise, you might cause damage in an unexpected way.
12. GIVE YOUR PONYTAIL A LIFT WITH THIS SIMPLE TRICK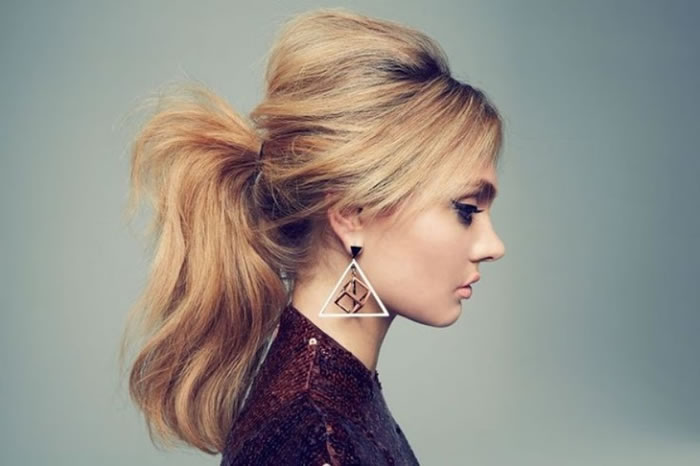 Rather than pulling your hair up in a pony all at once, you can do a half up do, in which you need to take half your hair from the upper head and pull them up, teasing them in the outward direction, and them tightly securing them in that position forming a mount. Then take the remaining hair and pull them all together in a ponytail. Voila! There it is, your bouncy and voluminous hair.
13. PART IN THE OPPOSITE DIRECTION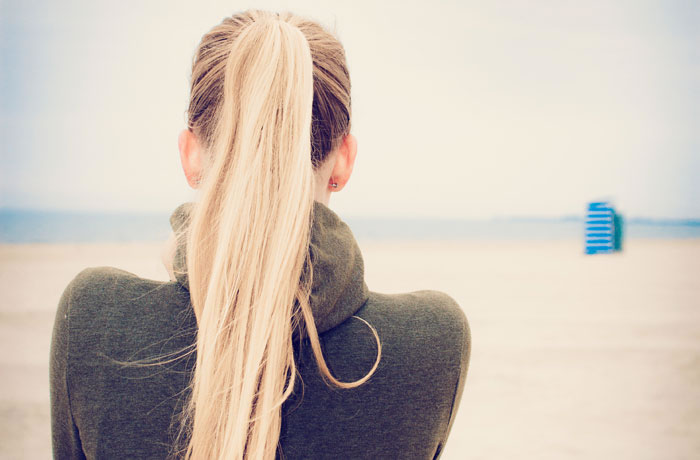 For an instant boost in your hair volume, part them from the opposite direction, because parting them in the same way every day makes them settled into that position and the opposite parting will give them an instant lift.
14. DON'T OVERDO THE HAIR COLOR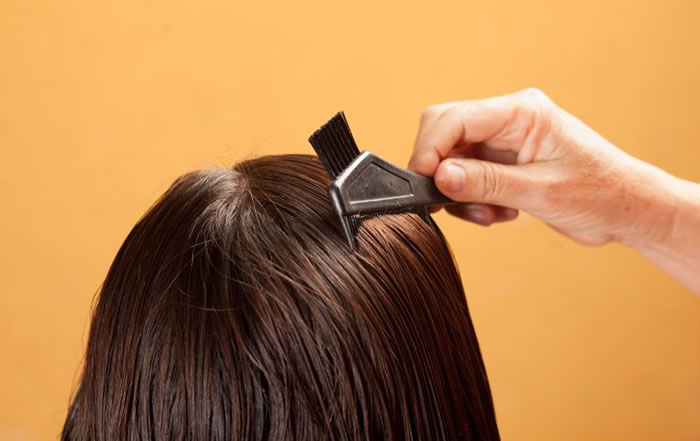 Getting a hair color every time you go to your hairstylist is not the solution to the thin hair problem. Instead, give your hair a rest for a long time because coloring your hair so frequently keeps damaging them further.
15. APPLYING OIL CAN MAKE YOUR HAIR LOOK THINNER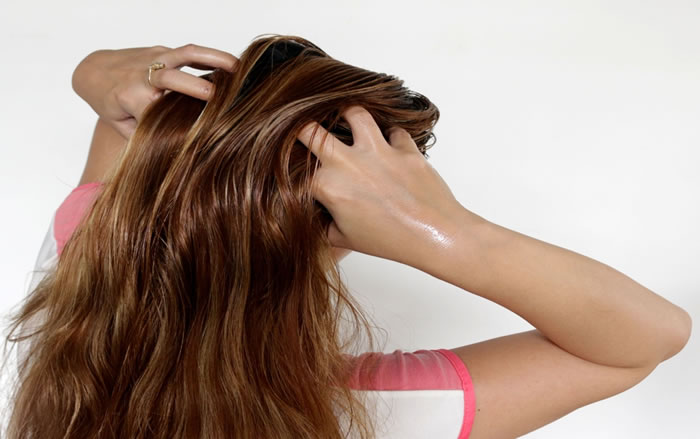 Oiling does increases the thickness of your hair but applying it to your thin hair and then going out that way will make your hair look even slimmer than before.