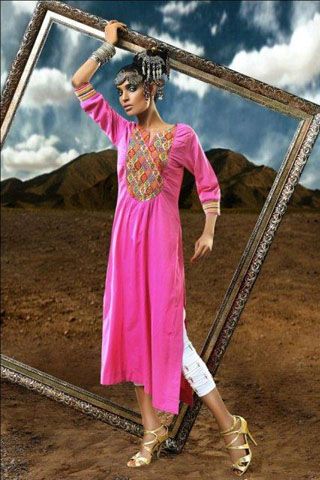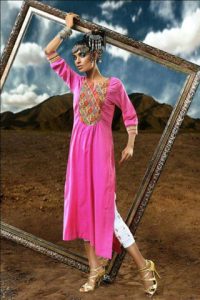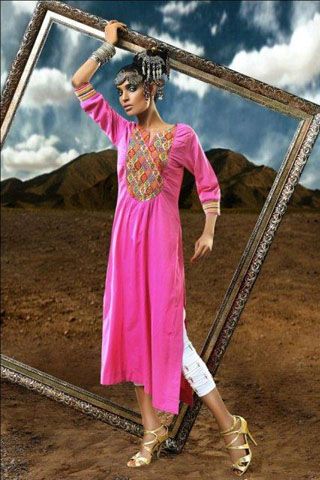 Latest Party Wear Collection 2012 by Bonanza bequeaths elegant trendy pieces to all girlish fashionistas to walk with style.
Bonanza spreads the magic of romance with its latest range of Party Wear Collection 2012 for women which includes soft tones of pink, green, blue and orange.
Latest Party Wear Collection 2012 by Bonanza is consisted of perky shirts, frocks, trousers, tights and denim for young lasses who like to own a perfect fashion statement. The outfits have a blend of funky yet nicely stitched ensembles that suit all party times.
Bonanza always maintains its class, so as it offers latest party wear to girls keeping in view their demand. The shirts of the collection are adorned with patch work, laces and buttons whereas trousers and pajamas are also focused to match the dress code perfectly.