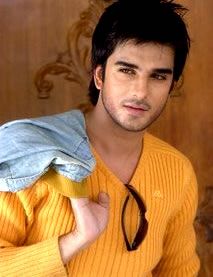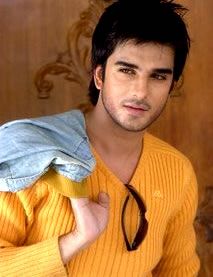 If a model has to make a transition into acting then why wait? It is risky when people typecast you as only a model. I never wanted that to happen to me.
Imran Abbas was the proverbial boy-next-door who had no idea that his first shoot with Khawar Riaz would catapult him to fame and popularity within a very short span of time. Everything fell in place perfectly and with it some bankable acting assignments also started coming his way, bringing him the opportunity to display his capabilities as an actor.
1. So was it a lack of scope in modelling that led him to change careers?
"If a model has to make a transition into acting then why wait? It is risky when people typecast you as only a model. I never wanted that to happen to me. Even some of our most sought after model-turn-actresses like Vinnie and ZQ, after acting for so long, are still looked upon as models and not actresses," he says.
2. Contrary to common belief, Imran feels that there is no need for new entrants to get admission in any of the fashion camps to make it big in the industry.
"Many models have been launched in style this way and have quickly disappeared from the scene. I don't want to take any names here but it's not important for a model to look like a Greek god or to be on the cover of every other magazine. What counts in the end is the overall personality and the ability to communicate effectively in public, have an attitude and above all, brains.

"Being launched by Khawar Riaz did help me initially, but I don't owe my entire success to him. One's mentor has a limited role in one's success and I think he can just take you to the starting point of the race. You have to run the rest of the marathon entirely by yourself and I was no exception," he says.

Referring to the new crop of models, Imran makes a point to say that they have no clue where they are going. They try to outdo each other by lowering their fees to rock-bottom level in exchange for C-grade work. "Male models have always been taken for granted in Pakistan and the newcomers are spoiling the market for the senior lot who have worked so hard to defy this trend."
3. Can he picture himself playing typical roles in the new breed of Indian soap opera-inspired Pakistani dramas?
"I think it is very sad that our dramas are getting Indianised. But I think our characters are almost the same so I personally have no issues with playing such characters, as long as it gives me an ample margin to perform.

Our television dramas are still better than those aired on Indian TV. I am strictly against directors and writers who copy the Indian style of writing and presentation in order to market their products, regardless of the intricate details and aesthetics of drama which happened to be our forte."

After a brief pause, he adds: "One thing that I would like to mention here is that our private TV channels have contributed significantly to this trend — they only want dramas that are structured along the lines of Indian soaps. Also, they make sure that only Indian faces dominate the promotion campaigns of co-produced dramas whereas our actors are relegated to the backseat.

I have just finished one such co-production and one private TV channel strictly demanded that the promo shall only show the well-known Indian pair of Kashish and Sujhal, and none of the Pakistani actors. I think that's not fair as I strongly feel that our own TV channels are letting us down just because with Indian faces they can attract a better number of ads. The worst part is that instead of building up the image of our stars the same channel also airs a show based on baseless gossip about us, and finds it humorous and interesting to run down Pakistani artistes and tarnish their image," says Imran.
4. So how does he react to gossip about him and his work?
"I hear many baseless rumors about me but I realize that if I am talked about it means I am not an ordinary person.

"I have always tried to strike a balance between acting and modelling. When I was nominated for an LSA I was not an ideal contender because I had not done anything big in that particular year. Besides, I don't really care about such things. For me, awards and recognition are superficial things and the LSA is more of an event or ad campaign, giving everyone a chance to get dressed up and chill out. I don't need to comment on the credibility of these awards because everyone already knows about it."
5. Steering the conversation towards a more optimistic note, I ask Imran about his upcoming projects.
He says that he is doing Haider Imam Rizvi's next serial opposite Indian actress Dia Mirza, a serial by Evernew Pictures, a musical serial written by Bushra Ansari, and shooting for Faheem Burney's next serial with some other Indian co-stars. He has also completed Haseena Moin's Tere Aajane Se and a serial, Kinara, which will be aired soon.

'Being launched by Khawar Riaz did help me initially, but I don't owe my entire success to him. One's mentor has a limited role in one's success and I think he can just take you to the starting point of the race. You have to run the rest of the marathon entirely by yourself and I was no exception,' says Imran Abbas.
I won't be here for long since I believe in constant exploration of one's inner self. For me, inner peace and self-fulfillment is my first priority, something which showbiz cannot provide me with.

I plan to say farewell to showbiz in the next couple of years and pursue a career in architecture. These days I am planning to go abroad for a degree in architecture and leave Karachi and move to Islamabad. My temperament has some direct conflicts with this ultra fast city, where people literally work like restless juggernauts," says Imran Abbas, springing a surprise at the end of the conversation.

Source: Llifestyle Pakistan