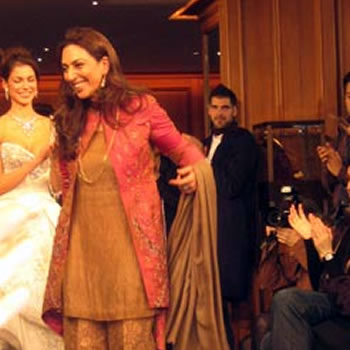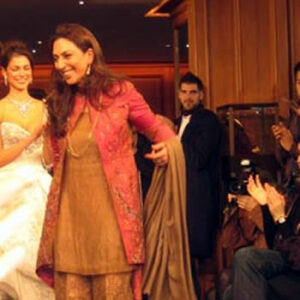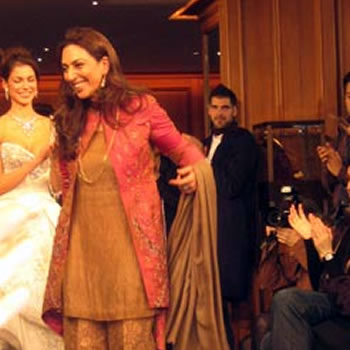 She opens the portal to the subcontinent's history through her various collections under the House of Meeras and has attained for herself the title of the 'Runway Empress' of Pakistan.
Nilofer Shahid has the greatest honor to exhibit alongside "Balenciaga" the KING OF COUTURE, during the Haute Couture week in Paris, 2006.
She is the only Pakistani designer to be invited by "Le Chambre de Syndicale de la couture" to show her collection on the Paris runway during the "Haute Couture Week" in January 2007.